Saturday, May 10, 2008
Doors open 7.00pm performance 7.30pm 0
Lostwithiel, Cornwall
Raymond Burley
St. Bartholomew's Church, Lostwithiel, Cornwall PL22
phone: 0845 094 0428 (Local Call Rate) or 01726 879 500
Price: £7.00
website: www.dumaurierfestival.co.uk/event.php?eID=1299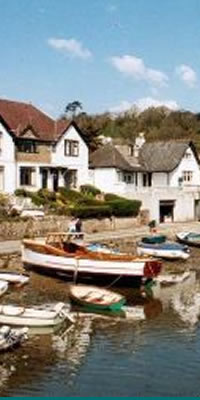 This concert is part of an entertaining and sparkling 10 days of Star Names, Drama, Music, Talks, Concerts, Guided Walks, local events plus Free entertainment. The combination of professional names and local events makes the Du Maurier Festival one of the most popular of its kind in the country. - There's something in the Festival for everyone !

Restormel Borough Council is pleased to promote the Daphne du Maurier Festival of Arts & Literature. The Festival is a great opportunity for local groups and individuals to showcase their talents and participate in such a high profile event, which continues to prove popular with both local people and visitors to the area.

Tickets can be bought online or by phone:

Call us on 0845 094 0428 (Local Call Rate) or 44 (0) 1726 879 500
from 9am to 5pm, 7 days a week !

There is a Booking Fee of £1.50 and Postage of 50p per Order.

We accept most Major Credit / Debit Cards.

Please check availability of tickets and confirm date / start times with the organiser before setting out, as sometimes changes are unavoidable - thank you.




export this event to my calendar
Tweet