Latest News
Raymond Burley Signature Guitar Wins Award
Thursday, November 22, 2012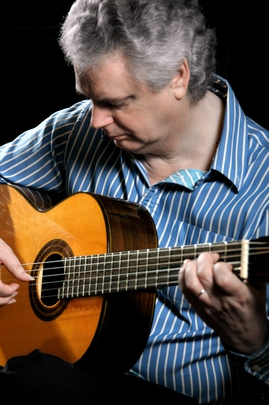 Update 22nd Nov



I'm very pleased to announce that the Santos Martinez 'Raymond Burley Signature Guitar' recently won the accolade 'Best Classical Guitar of the Year'. The awards were hosted by MIA (Music Industries Association) in partnership with NAMM (the National Association of Music Merchandise) and sponsored by the British classical music radio station Classic FM.

A celebration dinner was held at the Emirates Stadium in London on Thursday November 22nd; unfortunately I was unable to be there as I had a concert with 4 Parts Guitar in Aldershot that night.

I'm very grateful to Dennis Drumm and staff at JHS for their hard work and dedication in bringing such a fine instrument onto the market and also to my good pal and playing colleague Gordon Giltrap for initially bringing the idea of cloning the Martin Fleeson guitar (the instrument on which the signature guitar is based) to the attention of JHS. The 'Raymond Burley Signature Guitar' deserves success and it's good to have my faith in the instrument confirmed and recognised by the music industry as a whole.
My long standing friends at
Ivor Mairants Musicentre
, in central London, always carry my signature guitar, which you can see at
www.ivormairants.co.uk
UPDATE APRIL 2013 - review on
www.guitarinteractivemagazine.com