Latest News
Astraea Guitar Duo
Monday, November 23, 2015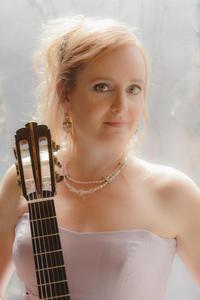 Raymond Burley has recently teamed up with American guitarist Valerie Hartzell.

The duo is named after Raymond's guitar. The maker, Philip Woodfield, gives all his instruments female names, Astraea was a Greek goddess of justice and innocence. The duo has recently given concerts in Swindon, Bedford, Oxford and Warrington.






Valerie's biog:
Valerie Hartzell studied with Alexandre Lagoya at the Académie Internationale d'Eté in Nice. She later acquired a Bachelor's degree from Peabody Institute, Baltimore, where she studied with Manuel Barrueco. She has performed in festivals throughout the USA, Europe and Canada. She is a prizewinner in eight international guitar competitions; these include Simone Salmaso in Italy and Concours de Guitare Classique Heitor Villa-Lobos in France. She has recorded two CDs:
Ex Tenebris ... Lux
and
Presti
. Valerie Hartzell is the director of the 'Classical Minds' festival held in Houston, Texas. She currently lives in England.
Her website is here:
http://www.valeriehartzell.com