Latest News
Mosaic Editions
Saturday, March 22, 2008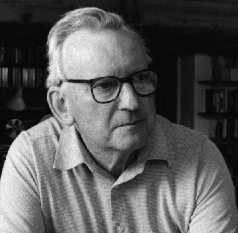 MOSAIC EDITIONS
Mosaic Editions
is a publishing company intent on producing exciting and interesting guitar music from a wide variety of composers and periods.
The series will begin shortly with three pieces by the English composer
David Gow
(1917-1986): Cancion y Danza (for solo guitar), Partita (for guitar duo) and Lord Haldon Dances (for guitar trio).
David Gow studied at the Royal College of Music with Gordon Jacob and Frank Merrick; he was awarded the Cobbett Prize and Alfred Clements Prize for his first full-length chamber work, Clarinet Quintet. He obtained a BMus and MMus as an external student of Durham University. After leaving college he taught in the Extra Mural Departments of both Oxford and London; he obtained a full-time teaching position in London in 1962. Eight years later he moved to Wiltshire to take up an appointment as Lecturer in Music at Swindon College where he remained until his retirement in 1986.
Raymond Burley was introduced to David Gow in the mid 1970s, the collaboration resulted in a number of works for guitar (in addition to the above): Rainbow Pieces and A Group of Noble Dames (solo guitar), A Distant Door and Cantos Agridulces (for mezzo soprano and guitar), Guitar Concertino (guitar and chamber orchestra) and Cygnus X1 (guitar and harpsichord).
After the music of David Gow there will be two solo pieces from
James Patten
: Appell I (written for
Gilbert Biberian
) and Appell II (Memories). The latter piece was written for Raymond Burley and commissioned by
David James CBE
. Appell II was given its premiere by Raymond Burley at the 2001 Devizes Festival and several subsequent performances in the USA.
James Patten was born in Sheffield in 1936. Following Army service he studied with Richard Arnell and won the Royal Philharmonic Society Composition Prize with a piano concerto. Shortly after he gained a German Academic Exchange Scholarship to study in Berlin with Boris Blacher and Josef Rufer. Later he became Professor of Composition at Trinity College of Music. He now lives in Somerset.
Mosaic Editions
will continue with the Sonatas and Partitas (BWV 1001-1006) by Johann Sebastian Bach; each work will be published separately.
Richard Leigh Harris is one of the UK's most distinguished pianists and harpsichordists. He is an experienced performer and has worked in a wide variety of musical settings. In addition to solo performances he has collaborated with flamenco and classical guitarists (including Raymond Burley), recorder players and a number of highly respected jazz musicians. Richard is also in great demand as a teacher and is currently the visiting composition tutor at Birmingham Conservatoire.
Mosaic Editions
will shortly be publishing two of Richard's guitar pieces: Double Triptych (1986) for solo guitar, premiered by Raymond Burley, and Deuawd: Everlasting Day (2002) for two guitars, written as a wedding present for Raymond Burley and his wife Siân.